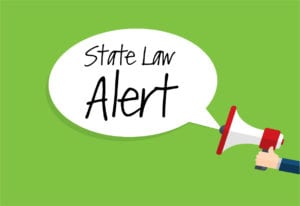 In an effort to further reduce the gender pay gap, Maine has joined a growing number of states and municipalities that have banned salary history inquiries. The state amended the Maine Human Rights Act, which already included pay equity provisions, to include the salary history ban. The law takes effect September 17, 2019.
Maine Salary History Inquiry Ban
The new law makes it illegal for employers to ask an applicant about their pay history or to direct a third party (e.g., a background check provider) to make such inquiries.
If an applicant volunteers their salary history, an employer may verify it, but employers should not in any way encourage candidates to disclose this information.
Employers may ask about the pay history of a prospective employee after an offer of employment has been made that has already been fully negotiated and includes all terms of compensation.
Discussion of Wages Must Be Allowed (Still)
Maine made it illegal for employers to prohibit employees from discussion their wages or inquiring about the wages of their co-workers years ago. The recent amendment, however, makes it an employee's right to also disclose the wages of other employees, if done so to enforce equal pay rights. Because the purpose of disclosure is relevant, this does not give someone in accounting or HR the right to share salaries willy-nilly. The law does not require that an employer (or other employees) provide the requested wage information.
HR Action Items
By September 17, 2019:
• Train anyone involved in the interview process to steer clear of salary history questions.
• Ensure that your application forms don't ask for salary history. We have a compliant application available in the HR Support Center, which you can find by using the search bar and typing in Employment Application.