Navigating Lender Requests for Paycheck Protection Program Applications
Managing stress, health screenings and employee leave – an employer's guide to the pandemic.
Federal Law Alert: 
Families First Coronavirus Response Act
Payroll is Personal
Personalized service means you'll have a dedicated Client Services Rep so you don't get shuffled around each time you call.

One size does not fit all! We have payroll, HR and time and attendance solutions to fit your needs. 

'Payroll your way' means we're flexible. You can call in, fax in or use online options to provide payroll information weekly, bi-weekly, monthly or whatever suits your schedule.
Let us help you. We take the pain out of payroll.
Simplify your workload and have more time to manage your business.

Save time spent processing payroll, payroll taxes, payroll reports, and checking for errors.

Avoid penalties due to miscalculations.

Get direct deposit plus electronic federal and state tax deposits
401K interfaces
Tip allocation for IRS
Prompt preparation of W-2's at year end
We're more than just payroll. 
We've been a trusted payroll partner to small and mid-sized businesses in Maine, New Hampshire and Massachusetts since 1989, but we're more than just payroll.  We also offer HR support services, time and attendance solutions, and so much more. Whether you have one employee or one hundred, we know your time is valuable.  Let us help!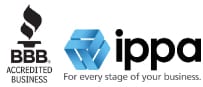 January 10, 2019
Teresa has been great to work with and made the transition very easy for me (almost two years ago).  She is a great representative for your company and she saved me this week.  I really appreciated the fact that Teresa realized that I did not send the payroll information when I typically send it on Wednesdays and then called to follow up.  To me, it was an example of customer service above and beyond what we experience with any of our other business partners.  It is the kind of example I will use with our employees on how we would like to treat our customers.  I certainly would have had some explaining to do if people did not get their paychecks.