Payroll Made Easy – Quick and Simple Payroll Processing
Here's how it works:
Each pay period, you contact us via your choice of telephone, fax, e-mail, or our 24/7 online platform, Payentry. You decide which input method works best for you.
Payroll frequency is set to meet your needs: weekly, biweekly, semimonthly or monthly.
Submit the hours worked by your employees, plus any changes to the payroll, such as deductions, pay increases or new hires. With internal processes and required banking procedures, we ask for a two day lead time prior to funds being available for employees.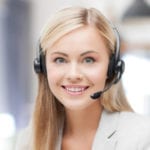 You'll have a dedicated Client Services Representative (CSR) assigned to your account. No more being bounced around to a different person each time you call – you'll communicate with the same person every pay period! 
We'll do the rest, including calculating wages, salaries, state and federal taxes, FICA and pension contributions, and any other necessary deductions.
Delivery methods include paperless payroll delivery, employees are sent a secure digital notice of their deposit and a full detail of deductions, mail or courier. We can even send payroll overnight, if necessary. For speed and convenience, we offer direct deposit. Employees receive a pay voucher showing the amounts deposited, and you receive a detail of transactions each pay period.
Learn more about paperless payroll options.
Bring it All Together – Ask Us About HUB
Integrated employee portal for payroll, timekeeping, HR and engagement
Payroll Management Offers

Each Payroll

Each Quarter

Payroll Checks
Employee Earnings Statements
Payroll Journal
Departmental Cost Summary
Payroll Tax Summary

941 Federal Tax Return
State Unemployment Tax Return
940 Federal Unemployment Deposit
Local Tax Returns (as required)

Each Month

Each Year

Month-End Departmental Summary
Payroll Tax Summary

W-2's for all Employees
W-3's Federal Withholding Recap
940 Federal Unemployment Tax Return State/Local Withholding Recap
943 for Agricultural Clients
Let's Talk.
Contact us today for a FREE consultation!
Access to Knowledgeable Payroll Specialists – Tax Penalty Prevention
Other Payroll Conveniences
Our payroll checks can include convenient options like vacation and/or PTO balances as well as the standard year-to-date wages, taxes, and deductions.
Our payroll register details the check number issued and the employee's wages, taxes, deductions, net pay, and direct deposit. The Journal also provides company totals of wages, deductions, and net pay, as well as employer's taxable wages and liabilities for FICA, FUTA, and SUI.
In addition, with each payroll, Payroll Management provides a payroll tax summary that details, by pay period, any and all wages, employee taxes, employer liabilities and deposits.
Each payroll also comes with a department summary, which provides a breakdown of payroll costs by each department for the current pay period.
---
Sample Payroll Reports
To help you better understand the types of supporting documents that accompany payroll processing services with Payroll Management, we offer the following files as samples of reports included in a payroll processing engagement.