Employee Paycards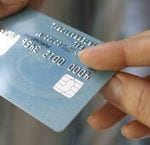 Employee paycards, or payroll cards, offer a convenient Visa card for delivering payroll via a prepaid card, eliminating paper checks and the need to convert checks into cash. The payroll card is funded as a direct deposit transaction through your existing payroll system. No bank account or credit check is required. All of your employees are eligible.  Payroll Management offers this service through SOLE™ Paycards.
Why Employees Love Payroll Cards?
Give your unbanked employees the convenience of direct deposit. SOLE™ Payroll Cards eliminate the necessity of inconvenient and expensive check-cashing stores. Your unbanked employees will now be able to enjoy the same cost-saving, time-saving benefit of direct deposit already available to those with traditional bank accounts. They will be able to pay bills and make purchases online, use their card everywhere Visa debit cards are accepted, and get cash back at point-of-sale, banks, and ATMs.
---
Contact Ken Spitzer at SOLE™ Payroll Cards
We want to make it as easy as possible for you to learn about payroll cards and determine if this is a solution that is right for your business.
Our dedicated Business Development Manager, Ken Spitzer, is available to answer your questions and tell you more about this valuable and convenient payroll solution.  Email Ken or call 269-487-7275.
The SOLE™ Paycard App is an Easy Download to Your Mobile Device