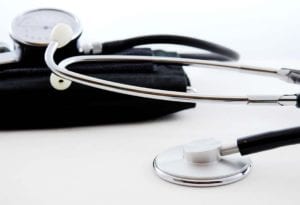 Under the Consolidated Omnibus Budget Reconciliation Act (COBRA), the continuation of health coverage starts from the date the covered employee's health insurance ends and, depending on the type of qualifying event, may last for 18 months, 29 months or 36 months. Let's examine these time frames.
Duration for Covered Employees
Employees are eligible for 18 months of continued coverage under COBRA if the qualifying event stems from reduction of hours or termination of employment for reasons other than gross misconduct. Note that termination can be voluntary or involuntary, including retirement. Employees who develop a disability, as determined by the Social Security Administration, within the first 60 days of receiving COBRA coverage are eligible for an additional 11 months of coverage, which equals a maximum coverage period of 29 months. To obtain this extension, the employee must inform the plan administrator of his or her disability within 60 days of receiving the disability determination and before the 18-month period expires.
Duration for Other Qualified Beneficiaries
The above durations for employees also apply to other qualified beneficiaries — specifically, spouses and dependent children. Moreover, these other qualified beneficiaries may be entitled to a maximum of 36 months of coverage if a second qualifying event occurs during the initial 18 months of coverage. The second qualifying event cannot arise from the termination of employment or reduction of hours. Instead, it must be due to the death of the covered employee, divorce or legal separation between the employee and his or her spouse, loss of dependent child status under the plan rules or the covered employee qualifying for Medicare. Note that if a disabled beneficiary is receiving COBRA coverage for any of these reasons, the maximum coverage period is still 36 months.
Beyond the Law
You can choose to extend COBRA coverage beyond the maximum periods required by law. Just be sure to specify the extension in your COBRA policy.
Early Termination
You can terminate a participant's COBRA coverage prior to the duration set by law in the following cases: You've terminated all of your group health plans. The participant fails to pay his or her COBRA premiums on time. You must give the participant a grace period of at least 30 days to make late payments. The participant gains coverage under another plan. The participant is no longer deemed disabled by the SSA. The participant became entitled to Medicare after electing COBRA coverage. The participant engaged in conduct — for example, fraud — that justifies termination of coverage. Keep in mind that a number of states have "mini COBRA" laws that address coverage duration. While some states adhere to the federal guidelines mentioned in this article, other states have their own coverage periods that vary from federal law. Finally, note that this is just a summary of a complicated list of laws and regulations. Be sure to get professional advice when making decisions about your employees and their insurance coverage.
© 2019
Do you need a better understanding of COBRA? You might be interested in our HR Support services.