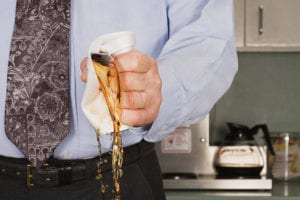 The first and most obvious step in preventing workplace violence is to understand its meaning. According to the Occupational Safety and Health Administration, workplace violence is "any act or threat of physical violence, harassment, intimidation or other threatening disruptive behavior that occurs at the work site." This type of behavior falls into four categories:
Criminal intent (e.g., shoplifting, robbery, trespassing and acts of terrorism)
Customer/client
Worker-on-worker
Personal relationship (e.g., domestic violence)
With the definition out of the way, you can take more conclusive steps.
1. Identify the risk of workplace violence to your business.
Specific businesses may be more at risk for certain types of violence. For example, studies show that workplaces undergoing a layoff or those that fail to conduct criminal background checks are at higher risk for worker-on-worker violence. Workplaces that are open to the public during business hours, such as retail stores, are more at risk for personal relationship violence.
2. Be careful who you hire.
Potential new hires should be scrutinized with a fine-tooth comb. This includes conducting background investigations prior to the candidate's start date. (Note that some states prohibit employers from conducting background checks until an offer of employment has been made.)
If criminal convictions are revealed, you should ask the candidate about them and verify whether his/her explanation matches what the background check uncovers.
If convictions for violence are revealed, depending on the situation, you may need to withdraw the job offer. However, avoid blanket policies that automatically disqualify candidates based on their criminal records.
3. Heed the warning signs.
Certain behaviors in coworkers may indicate the potential for violence, including:
Having no respect for authority.
Drug or alcohol abuse.
Unexplained absenteeism.
Negative change in behavior.
Decline in job performance.
Violation of company policies.
Mood swings, depression or suicidal comments.
Overt or passive aggression.
Many perpetrators of violence communicate their intentions beforehand. Such threats should be immediately reported.
4. Have a plan and a written policy.
Workplace violence can strike any employer, at any time. Therefore, preparation is key to mitigating damages. Ultimately, you need a plan that is tailored to your specific business, including its culture, physical layout, management practices and more. The primary goal of the plan is to reduce the likelihood of disgruntled employees and make it difficult for outsiders to launch attacks. The second goal is to enable rapid response and minimize casualties should violence erupt.
Your written policy should promote respect among employees, vendors, customers and business associates. Further, it should identify prohibited conduct, including direct and indirect threats of violence; the process for reporting and investigating concerns; and consequences of violating the policy.
Educate your employees on the plan, and make sure everyone knows what to do if they perceive a threat. Also, train your managers on how to handle employee terminations, as this is crucial to lowering the risk of violence.
© 2019
If you have questions about how to identify the risks of workplace violence within your organization or questions on how to create a workplace violence plan, please click the button below to learn more about our HR Support Services.