New revisions to Employment Eligibility Verification need to be used for new hire verifications by Monday, September 18, 2017. Form I-9 will help you verify your employees' identities and employment authorizations while clarifying timelines for certain I-9 processes: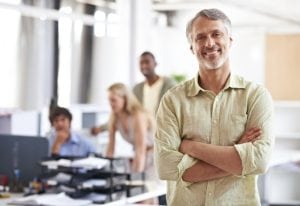 Section one must be completed no later than the first day of employment; formerly the completion timing read, no later than the end of the first day of employment.
Workers who will be employed for less than three days must present I-9 documentation on the first day of employment. Previously, the end of the first day was fine.
USCIS has confirmed hiring 10,000 new Immigration and Customs Enforcement (ICE) agents to focus on civil and criminal investigations—a move that could triple the number of I-9 workplace audits conducted by the agency.
Other tinkerings to be aware of include:
Form FS-240, Consular Report of Birth Abroad, is an acceptable document, as are all forms issued by the Department of State reporting births abroad. These may be combined in one section under List C. The Office of Special Counsel for Immigration-Related Unfair Employment Practices (OSC), the Department of Justice entity responsible for prosecuting I-9 related unfair employment practices, has changed its name to The Immigrant and Employee Rights Section (IER).
When completing the form by computer, select Form FS-240 from the drop-down menus in List C, Sections 2 and 3.
E-Verify users also can select Form FS-240 when creating a case for an employee.
All List C documents except the Social Security card have been renumbered.
USCIS released a new Form M-274, Handbook for Employers: Guidance for Completing Form I-9, for more specifics.
Continue to follow existing storage and retention rules for any previously completed Form I-9.
The new form is available for download at USCIS.gov. Although the current form will still work, it's wise to start using the new form before the September 18th date.
Revisit your Form I-9 policies and procedures to ensure that Section 1 of the form is completed no later than the first day an employee begins work for pay. Contact our office for further advice and counsel. Visit the USCIS website for complete information on the revisions to the new I-9 form.
Copyright © IndustryNewsletters All rights reserved.