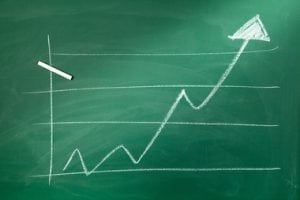 Key performance indicators are vital navigation instruments used to understand whether you are on course to success. Without KPIs, you're like a pilot without instruments. Why? They shine a light on performance, letting you know what areas in your business need attention.
You may be saying to yourself, "If anything, I get too much data." But the important question is, are you obtaining insights from all that data? Just like you'd use navigation instruments once you know where you're going, so too KPIs work when you've defined your strategy, linking your KPIs to objectives.
Important and innovative KPIs give you a solid base of knowledge. KPI metrics should be used to develop your own performance management system, specific to your industry and your particular business. The following list is a general starting point. Not all will be meaningful or relevant to your business, but these are good places to start.
Measuring financial performance includes net profit, net profit margin, gross profit margin, operating profit margin, EBITDA, revenue growth rate, total shareholder return, economic value added, return on investment, return on capital employed, return on assets, return on equity, debt-to-equity ratio, cash conversion cycle, working capital ratio, operating expense ratio, CAPEX-to-sales ratio and price earnings ratio.
Here's how some of the most commonly used metrics are broken down:
Revenue growth rate

tells you the rate at which you are increasing your company's income.

Net profit

is income minus expenses.

Net profit margin

is the percentage of your revenue that is net profit.

Gross profit margin

is the percentage of your revenue that is gross profit — profit generated for each sales dollar.
Understanding your customers includes net promoter score, customer retention rate, customer satisfaction index, customer profitability score, conversion rate, relative market share, customer lifetime value, customer turnover rate, customer engagement and customer complaints.
Again, here are how some of these work in more detail:
Net promoter score

tells you how likely it is that a customer will recommend your business to a friend.

Customer profitability score

gives you a window into how much profit individual customers bring to your business after deducting the costs of attracting and keeping them happy through advertising and customer services.

Conversion rate

indicates how well you are able to translate inquiries, sales calls and Web page views into paying customers.

Relative market share

shows how big a slice of the pie you've got compared with competitors in the same market.
Gauging your market and marketing efforts includes market growth rate, market share, brand equity, cost per lead, conversion rate, search engine rankings by keyword and click-through rate, page views and bounce rate, customer online engagement level, online share of voice, social networking footprint, and clout score.
Measuring your operational performance includes Six Sigma level, capacity utilization rate, process waste level, order fulfillment cycle time, delivery in full, on-time rate, inventory shrinkage rate, project schedule variance, project cost variance, earned value metric, innovation pipeline strength, return on innovation investment, time to market, first-pass yield, rework level, quality index, overall equipment effectiveness, process or machine downtime level, and first contact resolution.
Two of the most important items in the above list are:
Capacity utilization rate,

which measures whether you are meeting your work potential using the resources you have available.

Project schedule variance,

which indicates whether your projects are reaching completion on time.
Understanding your employees and their performance includes human capital value added, revenue per employee, employee satisfaction index, employee engagement level, staff advocacy score, employee churn rate, average employee tenure, absenteeism Bradford Factor, 360-degree feedback score, salary competitiveness ratio, time to hire and training return on investment.
Two of the most critical items here are:
Staff advocacy score,

which notes whether your staff considers your company a good one to work for.

Employee engagement level,

which looks at whether your employees' behavior contributes to the business's overall goals.
Measuring your environmental and social sustainability performance includes carbon footprint, water footprint, energy consumption, saving levels due to conservation and improvement efforts, supply chain miles, waste reduction rate, waste recycling rate, and product recycling rate.
Remember, you don't need to track all the items here — only those that align with the strategic goals of your company.
Powered by

Copyright © IndustryNewsletters All rights reserved.