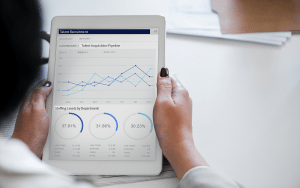 We live in a connected age when everyone can reach each other 24/7 through emails, texts, and various social media channels. As more communication is churned out, it is often forgotten that the quality is just as important as the quantity. HR as a discipline and a core business unit is in the same boat. How we use HR technology, not just as a means to communicate, but to increase connections between staff and management, technology is transforming how HR is strategically integrating organizations.
The term "e-HR" describes the transformation of HR service delivery using web-based technology. Now HR professionals must not only master traditional HR skills and knowledge, but also have the ability to apply that knowledge via technology.
Social Networking Is In.
These venues are not just for sharing pictures of cats. However, notes the report, companies will need to figure out how to balance corporate needs and usefulness with privacy. "Vital questions at this point include how to use social networking data to support recruiting, internal communications, employee knowledge sharing, collaboration and training."
Compliance Remains Complex.
There are a lot of regulations, and the safe bet is they're going to get more complicated, not less. More than ever, HR has to take care in how it works with employees and communicates on such issues as equal opportunity and the Affordable Care Act. "It is hard to imagine organizations without a strong HRIS effectively navigating this new environment."
Transparency Is King.
The report explains that a good HRIS can make policies and procedures, for example, more available to staff. "Web-based capabilities will increase this transparency as employees enjoy even greater access to their own data, as well as to HR data traditionally available only to HR staff." Again, of course, privacy remains an issue.
New Skills for New Roles & New HR Technology.
HR professionals will have to grow and adapt to the demands on their time, while companies need to communicate even more complicated issues. "Legal requirements and other regulations make many benefits programs and HR policies much more complex to manage," says the guide, which predicts a need for more expert staff.
Consider how you can best manage your most valuable asset, your staff.
© 2018
Source: The SHRM Foundation, an affiliate of the Society for Human Resource Management (SHRM). "Transforming HR Through Technology." Johnson, Richard D. and Gueutal, Hal G.. Google Chrome. Retrieved on July 6, 2018.