You're doing everything possible to keep your business moving forward. However, does interviewing, hiring and recruiting top talent always get put off?Using temp-to-hire positions has a number of benefits. Bringing workers on temporarily gives you the chance to see if new employees are a good fit for your company without committing to them long term. You can test the waters to see if an increased workload would justify creating a permanent position — perhaps the new client or job won't last, and you don't want to bring on a new long-term hire and then not have enough work to sustain the position. Temp-to-hire positions allow you to see firsthand how workers handle the job, which is the most informed way to hire long term.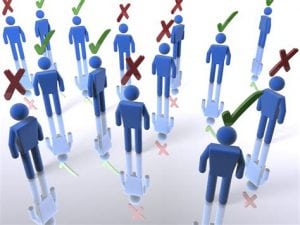 Perhaps your staffing needs are seasonal — you need extra workers during the holidays or during busy production periods. This is where temporary employees are an answer: Today, temps are supplied for engineering, editing, accounting, programming, lab support and even lawyering.
Such specialized temp employees mean you don't have to settle for low skill levels or imperfect matches, because temporary agencies pre-screen and pre-train workers. And, if you don't have the time or money for recruiting, you can work with the temporary company to interview and relocate workers. These firms will even provide resources for health and unemployment benefits, workers' compensation, vacation time and profit-sharing.
Of course, you want to work with a temporary agency that can provide a qualified temp right away, so ask for references and contact them directly, obtaining their opinion of the temporary help and their quality, reliability, reputation, service and training,
Consider your expectations — clearly define your needs to help you understand and obtain the help that you are looking for.
When are other times that you'd turn to temps?
Your business is rapidly expanding.
Your production requirements are fluctuating.
You need a specialized skill set on a limited basis.
You don't have time to find and vet staff.
You need help for a few weeks, or even hours. Instead of paying full-time wages, you can hire someone for exactly the time period and tasks you need.
You need help with a high-skill project, but only on a limited or sporadic basis.
You don't want to make layoffs if the extra work you suddenly have vanishes.
You want access to specific talent profiles you don't possess internally for a given period of time.
You have a sudden departure of a staffer, and you don't want workflow to be jeopardized.
You see you're going to have long-term absences: maternity or medical emergency leave, military duty, or a sabbatical.
You want flexibility and convenience to make smooth transitions without interfering with business activities.
Done successfully, supplementing permanent employees with temps is a strategic process for times that it's imperative to have extra help. And if everything works out, you can even offer the temp a permanent position, knowing this worker is already trained and fits into the company culture.
Copyright © IndustryNewsletters All rights reserved.