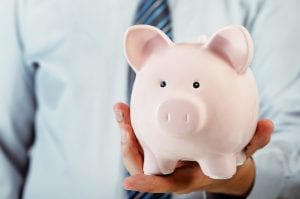 In 2017, CreditCards.com reported that 65 percent of Americans lose sleep because of financial stress, the highest figure since the Great Depression. Below are the top money worries keeping these people up at night:
Health care costs.
Saving for retirement.
Educational expenses.
Mortgage or rent payment.
Credit card debt.
It's been well documented that financial angst can lead to unhealthy behaviors, such as smoking, drug and alcohol abuse, weight gain, depression, anxiety, job absenteeism, and lack of productivity at work. Fortunately, help is available in the form of financial wellness programs, which provide employees with the education they need to overcome financial challenges and make sound choices.
As noted by the Society for Human Resource Management, most people have limited access to formal financial education in their communities, which inadvertently puts the burden of delivering that education on employers.
Whether rich or not, employees need to know how to manage their money. For many employees, this knowledge and practice doesn't come naturally, which means they need to be taught.
Financial Wellness Program Adoption Rate
Although financial wellness programs are a relatively new concept, they are being adopted at a striking rate. According to Prudential's 10th survey of employee benefits, the number of employers providing financial wellness programs increased 83 percent, up from 20 percent from the survey two years prior.
But while there's a clear desire to help employees better manage their finances, it can be difficult to know where to start or what to offer.
Starting Point
According to experts, understanding how employees think and feel about money is crucial to maximizing return on investment in a financial wellness program. Therefore, employers should begin with an internal financial assessment — such as by launching a targeted communication campaign with employees who do not feel financially secure.
Common Offerings
Typically, financial wellness solutions are instituted over time on an as-needed basis. Most commonly, employers offer:
A digital platform through which employees can access tools and content.
Calculators and tools that employees can use to measure their financial wellness.
Retiree planning, such as strategies for optimizing Social Security.
Financial advice/counseling.
Education topics may cover budgeting, savings, investment, insurance, identity theft, financial planning, health care expenses and retirement plan distributions.
Rocky Terrains
On the employee side, there may be concerns about privacy. For example, employees may prefer to keep their employer out of their financial business and may worry about their money problems leaking in the workplace. For this reason, employers must take measures to help safeguard employees' privacy.
On the employer side, there's the issue of cost and justifying the program's existence. This can be resolved by examining whether there's a real need for the program within the company and benchmarking to see what competitors are doing in terms of financial wellness solutions.
© 2018