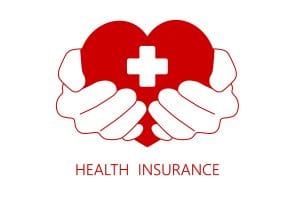 Group health insurance is a single health insurance policy issued to a group. Typically, this group is a business with employees. The employer purchases the policy on behalf of its employees, which is why group health insurance is also called "employer-sponsored health insurance."
Is Your Group Eligible for Coverage?
Under federal law, insurers must accept businesses that choose to purchase group health insurance, regardless of size. Therefore, a small business with only 2 to 50 employees is eligible for group coverage. Because owners are usually regarded as employees, partnerships and sole proprietors with only one employee can get group coverage.
Most states define a small group as between 2 and 50 employees. Some states, however, include self-employed individuals in the group, thereby defining a small group as between 1 and 50 employees — in which case, the self-employed person is labeled as a "group of one."
Per federal law, and in all states, including Portland, Maine, group plans covering 2 to 50 employees must be sold on a "guaranteed issue" basis. But, depending on the state, the self-employed individual (aka "group of one") may be excluded from this protection.
What Is Guaranteed Issue?
Guaranteed issue means that insurers cannot refuse to sell health insurance to small employers solely because of the health status or risk of their group. All applicants within the group must be allowed to sign up for coverage, including employees with pre-existing conditions and women who are pregnant.
As noted, in all states, businesses with 2 to 50 employees are guaranteed group coverage if they opt to buy it. But in some states, the guaranteed issue requirement does not extend to the self-employed.
Note that an employer can be ineligible for coverage for other reasons, outside of health status. For instance, the insurer can make eligibility contingent upon the employer contributing a minimum amount toward employees' premiums.
How Many Employees Must Enroll in the Group Plan?
In many states, to be able to offer group coverage, employers must have a certain level of employee participation. Usually, around 75 percent of employees must be enrolled in the plan so that it's not covering only employees with medical conditions that require costly treatment. Some states have a lower minimum participation requirement or waivers for employers who do not meet the participation threshold.
State-Based Assistance for Employer Groups
Recognizing that not every business is financially secure enough to offer group health coverage, some states are chipping in. For example, the "Insure Oklahoma" program in Oklahoma helps businesses with up to 250 employees provide group health insurance to employees, by absorbing 60 percent of the premium costs, while the employer pays 25 percent and the employee pays 15 percent.
The parameters of group coverage are set by both federal and state law, so be sure to check both when seeking information about group health insurance.
© 2018
---
The Fee For Not Having Health Insurance
No health insurance? See if you'll owe a fee.
For plan years through 2018, if you can afford health insurance but choose not to buy it, you may pay a fee called the Individual Shared Responsibility Payment. (The fee is sometimes called the "penalty," "fine," or "individual mandate.")
Starting with the 2019 plan year (for which you'll file taxes in April 2020), the Shared Responsibility Payment no longer applies.
Read More on Healthcare.gov at https://www.healthcare.gov/fees/fee-for-not-being-covered/