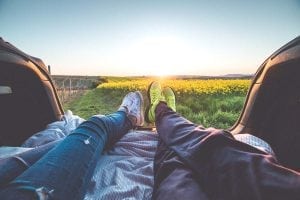 If you're running a small or midsized company, it may seem easier, and even kinder, to consider sick time and vacation requests on a case-by-case basis among your employees. After all, you may know each of them personally, and it makes sense to use your judgment when it comes to granting PTO leave. But doing so on an ad hoc basis can leave your company open to accusations of favoritism and even wage and labor law issues.
While there are many great reasons to create standard vacation and sick leave policies, the following three reasons should convince you to take time now to write up a standard PTO policy that can cover all your employees, from mailroom staff to vice presidents.
Having a standard policy means no guesswork.
It can be difficult to remember how you handled a PTO request for sick time or vacation time last year. Having a written protocol and standard in place for your company means never guessing again, and no combing through old emails to figure out how you handled the same situation last year. Neither you nor your employees have to guess how the situation is handled today because you have a document you can review and share.
You can cover all situations with a policy.
Although requests for sick leave and vacation time are probably the most common requests that occur, other situations can arise. What about maternity leave? Jury duty? Time off to enter rehab or detox? Time to care for elderly or sick family members? Employees run into many situations that require time off. Having a written policy can account for most of them so that both you and your employees know what to expect.
You can use paid leave policies as a recruiting tool.
PTO can be a valuable part of an employee benefits package and one that appeals to people seeking jobs. You can use a written policy as part of your pitch during the interview process to attract great candidates to your firm.
Creating Paid Time Off Policies
You can draft your own paid leave policy or use one that is already written that can easily be adapted for your business needs. The HR Support Center and HR on Demand have policy templates that you can download and customize for your needs. Every business owner must anticipate many different reasons why people need time off and create policies to address them. Templates are a great time-saving tool and formal policies make communications with your employees a lot easier.
© 2018