California is expanding equal pay protections with its new statewide ban into inquiring about an applicant's salary history. The point is to take away any justification of disparity in compensation between workers of the opposite sex who are performing substantially similar work.
In this, the state joins a growing list of jurisdictions across the country that restrict or prohibit salary history inquiries. San Francisco has a comprehensive ordinance that goes into effect on July 1, 2018, while New York City has a brand-new ban, which went into effect in 2017, that imposes severe penalties for violations. Philadelphia has a similar law on its books, while Delaware, Massachusetts and Oregon have passed salary history laws as well.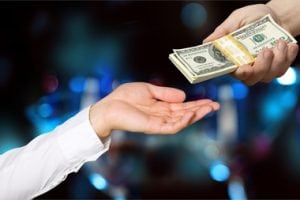 California's ordinance states that no employer may use salary history in determining whether to offer employment or what salary to offer an applicant. The rationale? Pay inequities are perpetuated when current compensation is based on past employer decisions that could have been discriminatory. These measures seek to narrow the pay gap between men and women by emphasizing the value of a particular position rather than the value of an individual as based on prior earnings.
Salary history includes the individual's rate of compensation and benefits. Neither directly nor indirectly are you to attempt to discover this information. So don't expect to be able to ask candidates or their current or former employers what applicants have earned in the past. You must provide an applicant with the pay scale assigned to the position sought. However, the law doesn't define pay scale.
Are there exceptions?
Employers may review and consider salary history information that's publicly available.
Salary history may be discussed if an applicant voluntarily and without prompting discloses his or her salary history. In that case, you may consider that history in setting the applicant's salary. But you wouldn't be able to use that prior salary to justify any disparity in compensation.
An obvious consequence is that employers with operations in California will be revisiting their recruitment processes, especially applications, and probably will be updating the training of hiring personnel.
By tackling pay equity through local legislation, the hoped-for result is to eliminate pay gaps so that salary discrimination, as indicated in past paychecks, is not perpetuated. Employers will not be able to rely on an applicant's salary history as a factor in determining whether to offer employment or what salary to offer.
You may wish to speak with employment law experts on any issues concerning wage-per-hour or discrimination matters. It is essential that you review what may be happening in your jurisdiction — this could become a national trend.