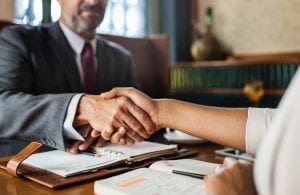 A third-party administrator (TPA) is typically an independent entity that helps employers administer and manage some or all aspects of their employee benefit plan. Services may include the following:
Designing and implementing plan benefits
Enrolling employees and their dependents in the plan
Preparing plan documents and employee disclosure notices
Monitoring and implementing legislative updates
Performing compliance testing to satisfy IRS requirements
Handling Form 5500 reporting
Processing plan distributions and loans
Coordinating with health-care providers
Processing insurance claims for self-insured employers
Preparing plan fee disclosures that meet Department of Labor rules
You could hire onsite staff to perform some or all of these tasks. Or, you could outsource these functions to a third-party administrator (TPA). This is a significant decision, which should be carefully weighed.
Business Size and Cost Considerations
A large organization that provides many benefits may need multiple employees to correctly handle benefits administration in-house. For example, you may need a benefits manager plus a benefits specialists—along with other human resources (HR) personnel, including an HR director, HR manager, HR specialists or generalists, and recruiters.
A midsize company may get by with an HR director or HR manager, one or two HR specialists or generalists, and/or a recruiter. A small business may need only one or two HR employees. The cost of paying salaries or wages and benefits to onsite employees for administering your benefit plan may outweigh the cost of working with a TPA.
Expertise and Industry Connections
Administering a group benefit plan also requires specialized expertise. Lack of knowledge can result in noncompliance plus related penalties from the governing regulatory agencies. To reduce the likelihood of noncompliance, many employers outsource benefits administration to a TPA. In fact, according to the Society of Professional Benefits Administrators (SPBA), a survey involving employers that use in-house benefit managers found that 79 percent of employers use a TPA. Generally speaking, TPAs understand what it takes to successfully administer and manage group benefit plans.
Another point of consideration is that TPAs generally are well connected in their industry because they work with a broad spectrum of providers and employers. They understand industry best practices and can be a valuable resource, especially when it comes to guiding their clients toward cost savings.
The Trust Factor
There is, however, a notable potential downside to hiring a TPA. Because TPAs have their own objectives and philosophies, some of them may not have their clients' best interests at heart. Consequently, some employers choose not to use a TPA because they trust their onsite staff more.
Specifically, if you have a dedicated onsite person or team that's capably administering and managing your benefit plan, you might choose to stay on this path (even if it's costing you more financially) simply because you know you can rely on in-house personnel. Note, however, that it is possible to develop a close, trustworthy relationship with your TPA—it's just a matter of finding the right one.
© 2018